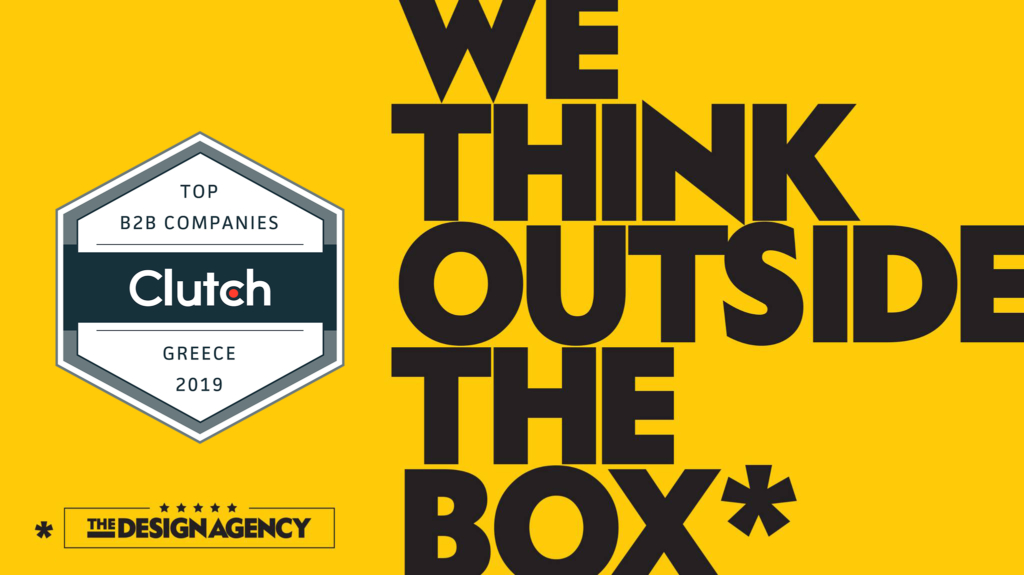 At the Design Agency, we are committed to providing a full service advertising experience for our partners. We focus brands on identity and character, then pair it with seamless design to deliver excellent products.
We're a team of hard-working people that thrive off of creativity and love to be rewarded for their efforts.
Clutch, a B2B market research firm, recently conducted its 2019 research of the top B2B companies globally. We are proud to announce we have been selected as a top leader for B2B companies in Greece for our web design efforts.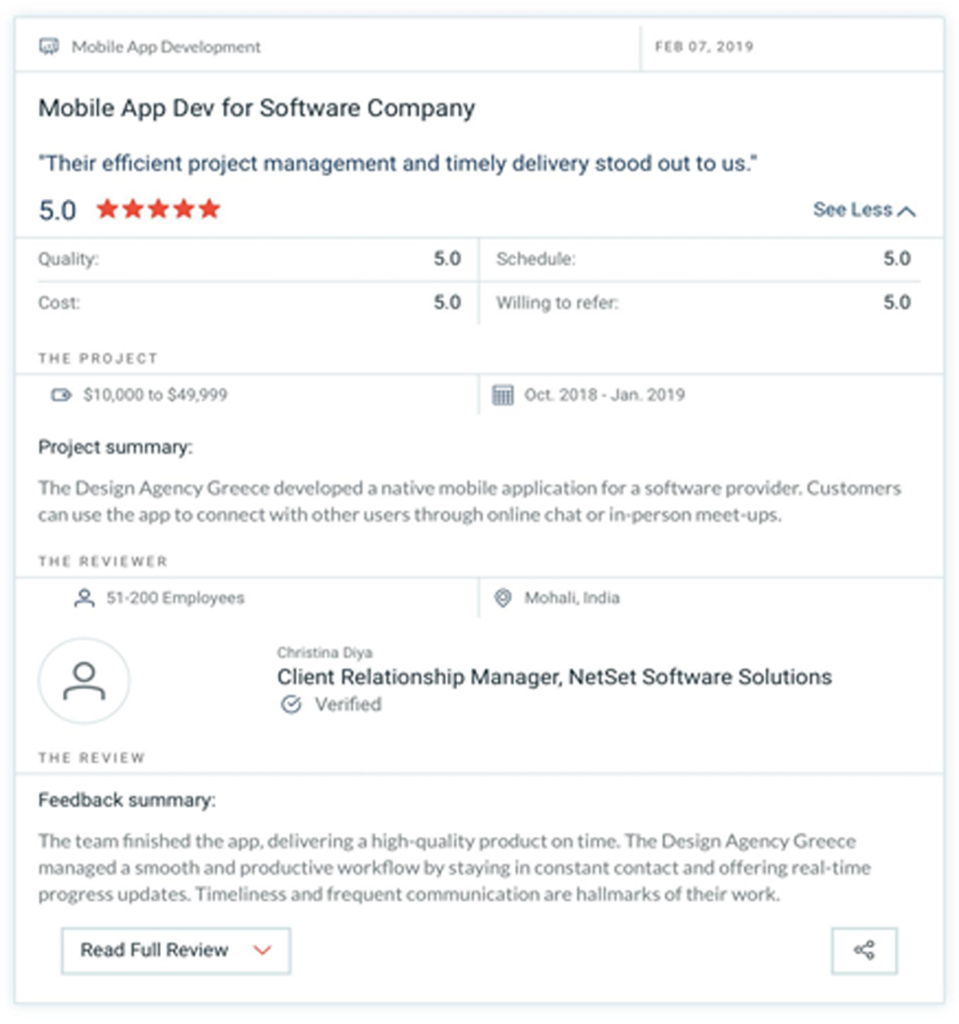 Clutch's methodology for choosing the best companies is based off of verified client reviews. This means that agencies are recognized for the results of their projects and gain visibility for other companies to partner with them. It's exciting to know there's a space where any company big or small can gain recognition based on hard work and successful results.
If you're interested in seeing how our work compares to other, you can check out the portfolio items on the Clutch resource Visual Objects. Another Clutch site, The Manifest, is a company list blog that provides B2B insights and company work history information. You can also find industry news, how-to guides, and advice for the web design industry on The Manifest.
Thank you again to our clients for the reviews you've left us. We can't wait for another year of designing your future campaigns.
Be sure to drop us a line if you're interested in a project consultation.