The Design Agency Greece Named Top Development Partner by Clutch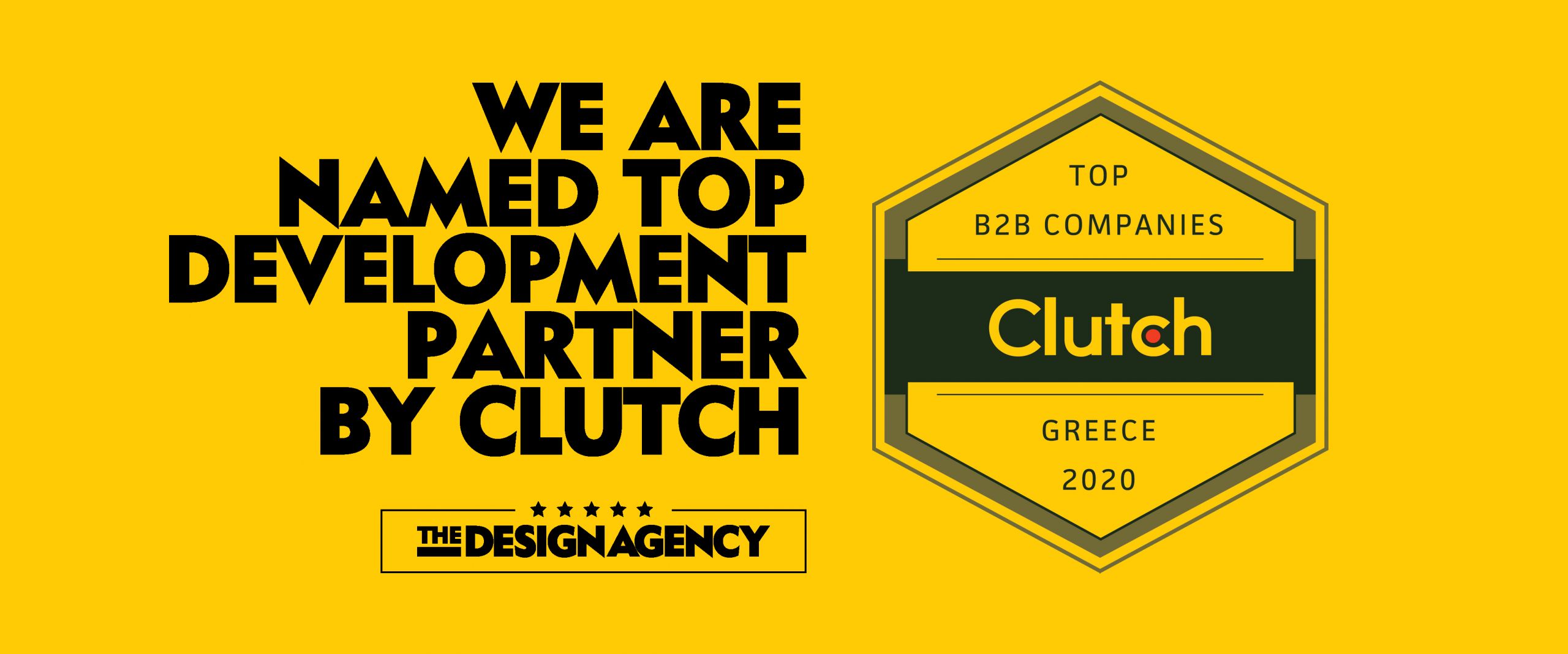 Here at The Design Agency Greece, we know it can be a headache for new companies to balance their successful business operations while also creating high quality solutions to support their success. That's why we specialize in branding, digital, marketing, app development, and so much more! There's no problem too big or small that we can't handle!
In light of our impact and dedication, we've been named a top app development company, according to Clutch's, in-depth market research.
We'd like to take this time to thank our valued customers for helping us achieve this award. They took part in client interviews on our behalf to assess our impact on their day to day operations. They graded our performance according to our attention to project timelines, cost-effectiveness, and overall quality of service. In reflection of those scores, we're happy to announce we've received a wonderful five out of five stars! Take a look at one of our recent reviews below:
For those who might not know, Clutch is a B2B market research firm that leverages a unique ratings formula to compare and contrast leaders across a variety of industries. We've also been featured by their sister sites, The Manifest and Visual Objects. We were named a top app development company on The Manifest's B2B list. Visual Object, a portfolio resource, mentions us and other reputable companies, in their directory of top app development firms.
Thank you once again to our customers and to the Clutch team for making this award a reality! Please drop us a line if you'd like to collaborate on a project today.