24 Best FREE Photoshop Plugins & Filters: Still Good in 2022
Photoshop hardly needs an introduction. People who have never touched a desktop know what it is. Its name is used as a verb, no matter how hard Adobe has tried to stop that particular trend. It's the universal symbol of photo editing, retouching, and digital art.
But hey, every program has its limits, and that's why Adobe has encouraged the development of a massive third-party ecosystem of plugins, filters, tutorials, and so much more. If you want a way to make Photoshop do things it normally can't, or you just want to make your graphics editing life a whole lot easier, plugins are the way to do it.
That's why we went out and found some of the most interesting plugins and filters to hit the scene. Some are old, some are new, some are free, and some are rather expensive (but always worth it). Whatever you need, there's something here for you.
Luminar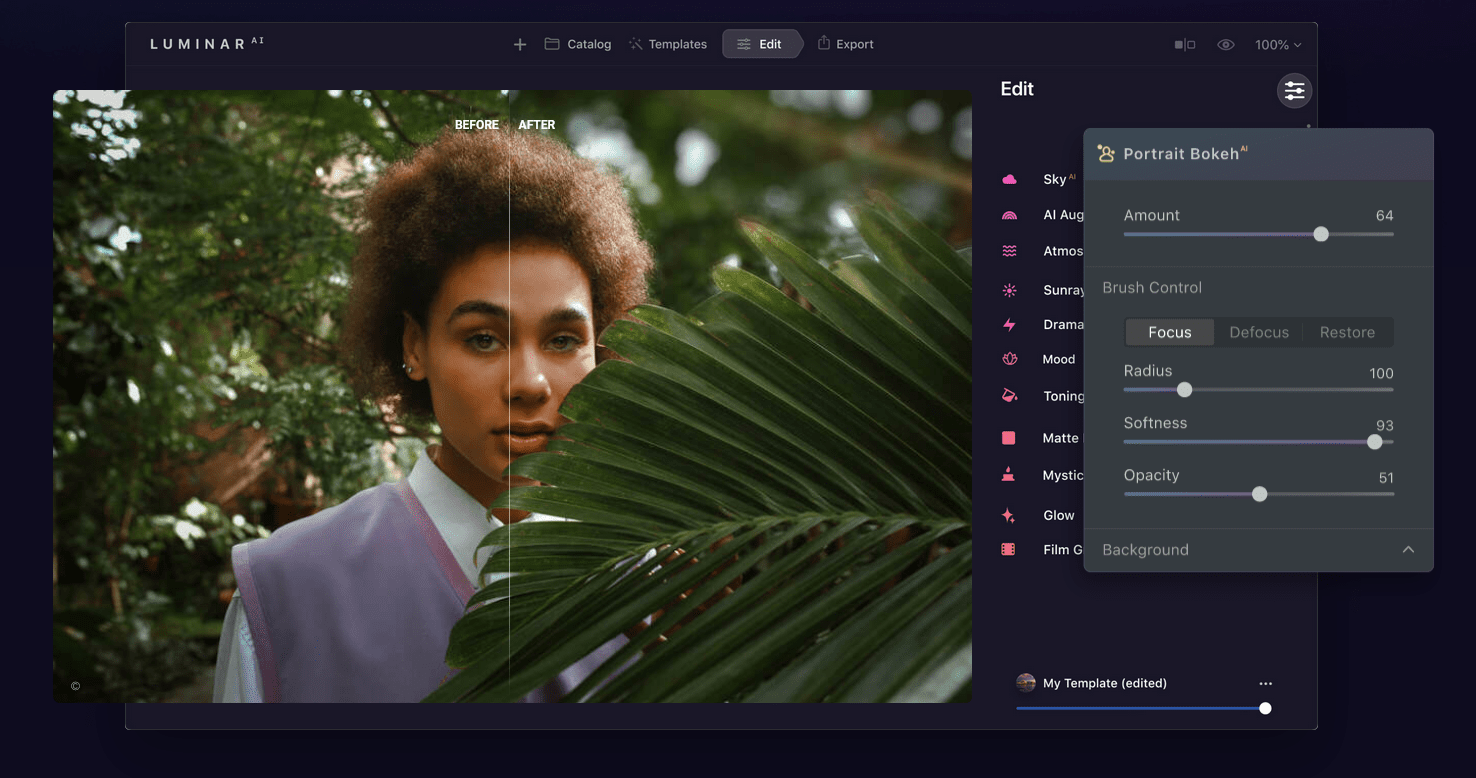 First up, let's talk about Luminar, which might actually be one of the most excitingapps/plugins on this list. Why? It uses artificial intelligence (AI) to rapidly edit and touch up photos in a way that looks natural. It takes care of many of your tedious editing tasks and comes as both a standalone program and a Photoshop plugin.
You can use it to alter the colors of photos, add contrast and vibrancy, remove unwanted objects, add sun rays, change the skies, and even touch up skin with just a few clicks. I'll tell you this: it could have saved me a lot of time back when I took more photos.
| | |
| --- | --- |
| Best For | Photographers |
| Main Function | AI-based photo editing |
| Free? | 7-day free trial |
| Link: | Download Here |
ON1 Effects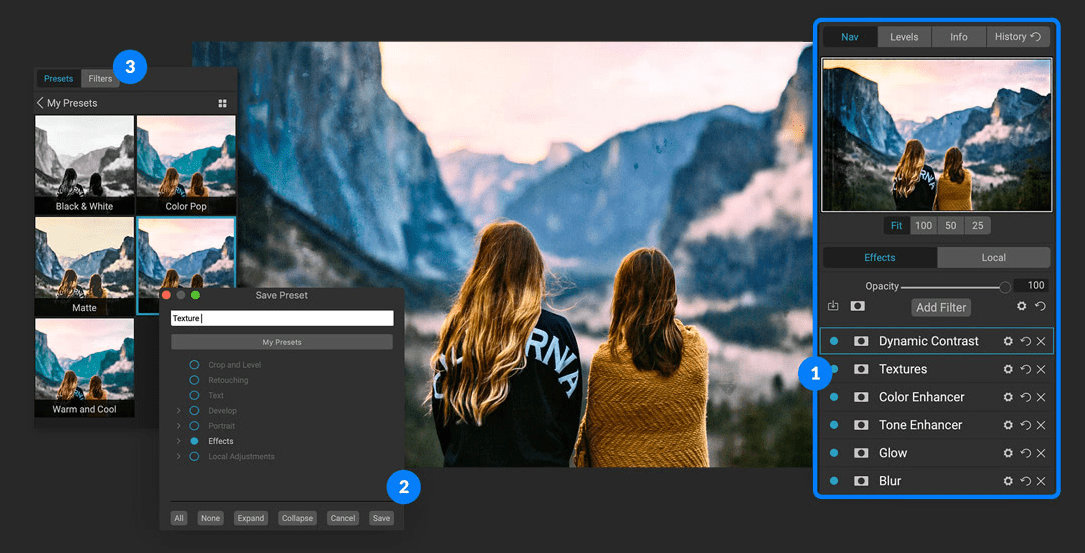 Sometimes you want to apply some great looking effects to photos as quickly as possible, without personally touching up every detail. The ON1 effects app has what are, essentially, Instagram filters on steroids. A lot of them.
You can chain them together to create striking, vibrant effects that might otherwise take a lot longer. (Seriously, retouching a photo this way can take anywhere from 10 minutes to an hour per photo.) You can get ON1 effects as a standalone app or a plugin for Adobe Lightroom, Photoshop, Capture One, Affinity Photo, and Corel Paint Shop Pro.
| | |
| --- | --- |
| Best For | Photographers |
| Main Function | Instagram filters on steroids |
| Free? | 14-day free trial |
| Link: | Download here |
Nik Collection

The Nik collection is, like other entries on this list, a whole set of tools designed to make it easy to edit your photos quickly. You can adjust colors, add filters, tone-map HDR images, sharpen your photos, remove visual noise, make fancy black and white images, and more.
The Nik Collection's difference is that it includes "U Point" technology. This technology allows you to define the areas of an image you want to edit (or leave intact) without manually selecting everything. You can apply localized edits a lot faster.
Layer Batch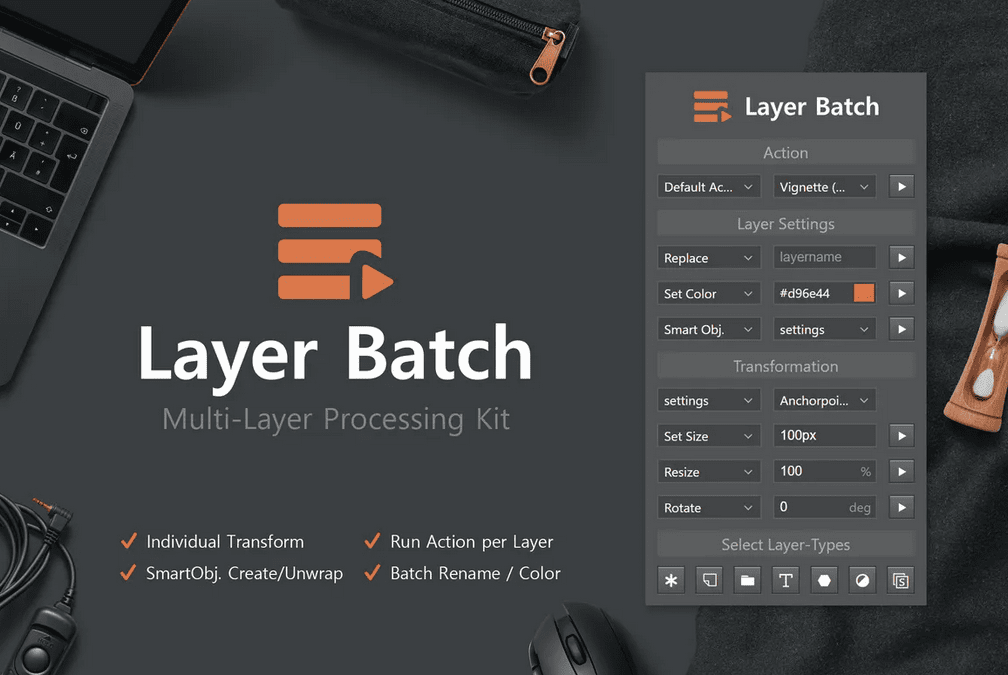 Keeping your layers organized in Photoshop is a long-term labor of love. And it's always worth the effort. There's nothing worse than opening up a PSD file and thinking, "Who set it up like this? Where is everything? Oh God… was this me?"
Well, the Layer Batch panel can reduce some of your workload. Not only can it batch rename layers as needed, but it can also batch process layer transformations, apply effects and actions to each layer separately, and even let you select layers by type. It's a small tool that could save you hours over a week, and hundreds if not thousands of clicks.
Renamy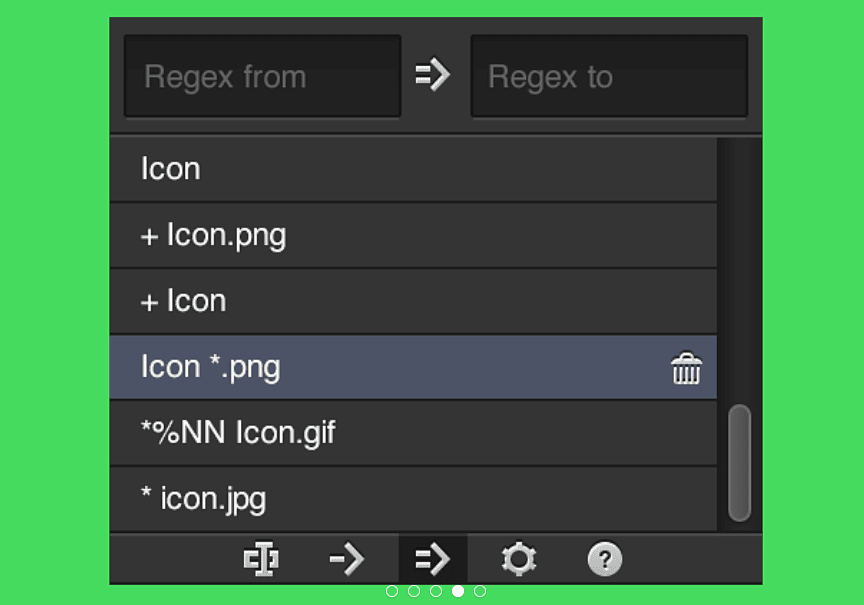 Sometimes, you don't need a plugin that does everything. A plugin that does one thing well is just enough. To that end, Renamy is a bit like Layer Batch's kid brother. All it does is rename layers, all at once, and does it well.
Of particular interest to nerds like me is that you can use Regex to add variables to your layer-renaming scheme. The basics of Regex aren't too hard to learn, and are useful in things like searching for files on your computer. So give that a look sometime.
GuideGuide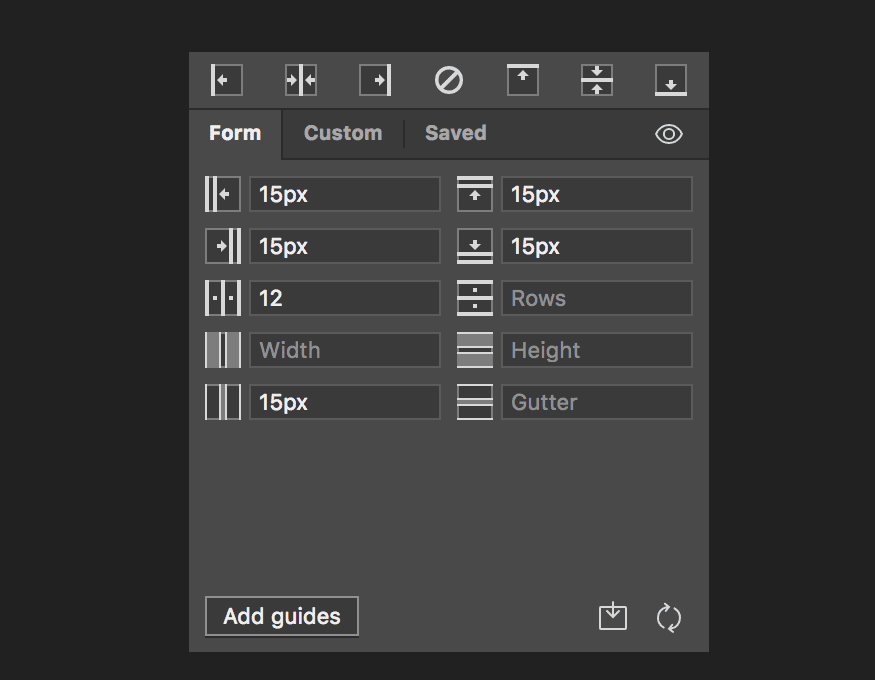 Any designer who has worked with Photoshop knows that one of the more annoying things you might have to do is create a grid using the guide feature. You have to calculate all the pixels yourself and drag and drop the guides to the right place; it's a whole thing.
Well, GuideGuide is a simple plugin that can easily set up guides, grids, and calculate everything for you. Pick how many columns and rows you want, set your gutters, and forget about it.
Blow Up 3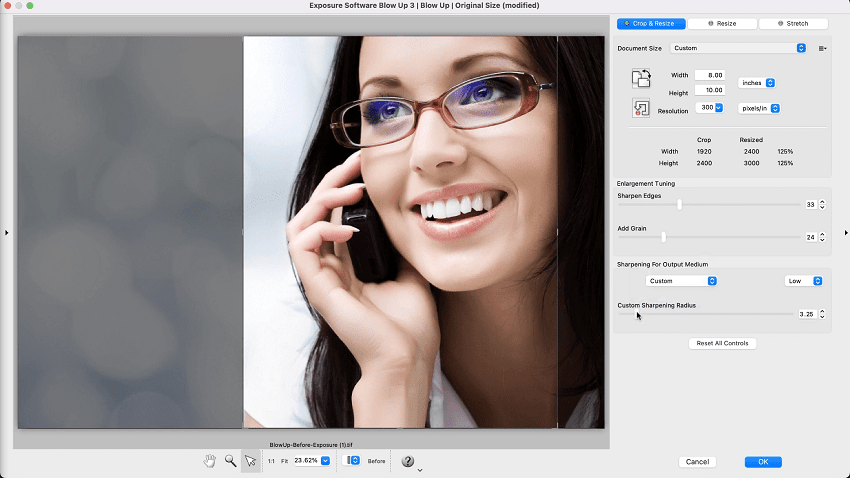 Having a photo that isn't quite big enough for the print job you have in mind is frustrating. Dealing with the awful blur and degradation of enlarged photos is even worse.
Well, the team behind Blow Up 3 has found a way to take your photos and make them bigger. Edges stay fairly sharp, the photos remain relatively clear, and it all happens in a click or two. The plugin works with both Photoshop or Lightroom, with CMYK support.
Side note: Blow Up 3 sounds like a cross between a Pixar movie and a late-'90s straight-to-video-action movie.
Ink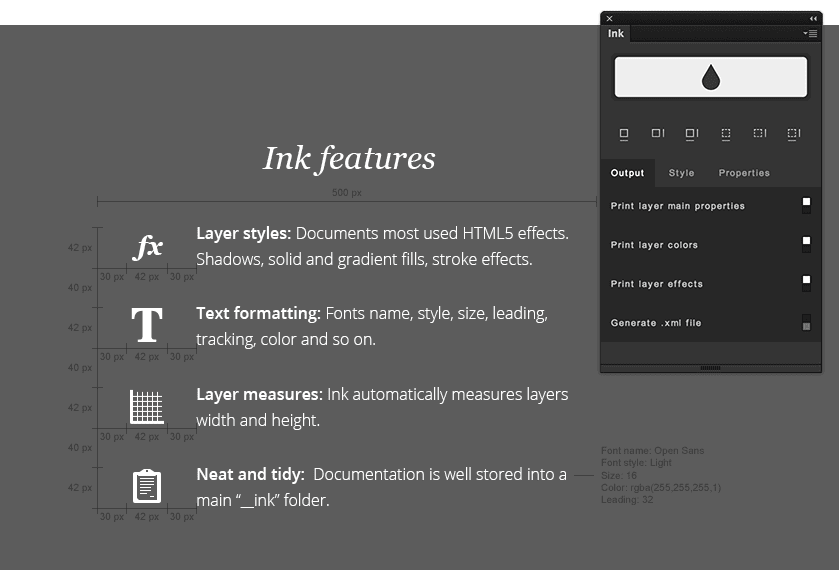 Ink is one of those little free plugins you probably don't know you need until you see it. It will help you better understand your layers. It can show you, in a single glance, how big a layer is, what colors are in a vector object, the full list of text options on a text layer, and more.
Now you don't have to select a layer and go through all the menus to remember what you did. Just select your layer, and check the popup.
Adobe Camera Raw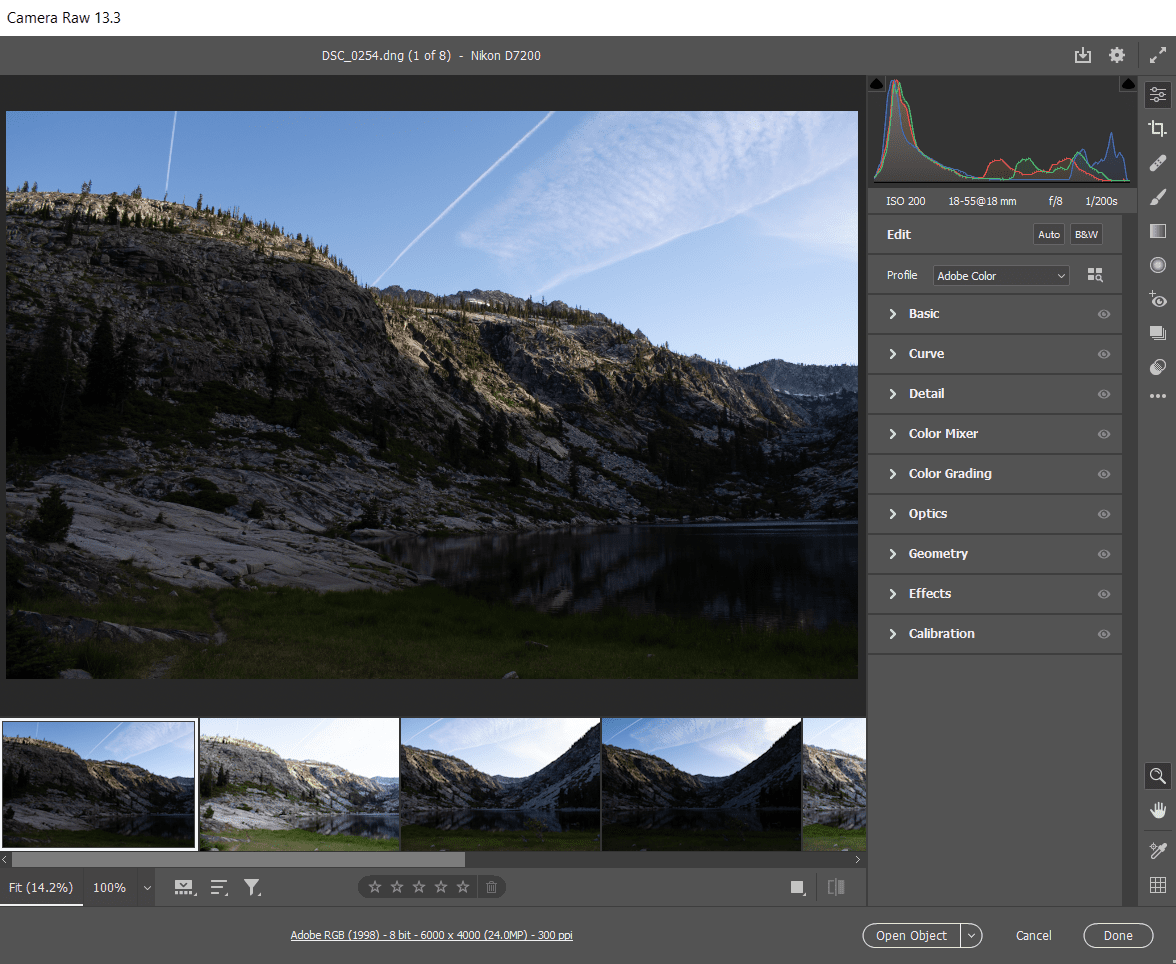 Okay, so this is a no-brainer for most photographers, but many newbies might not know about it. Adobe Camera Raw is a free plugin from Adobe, and it's actually installed with Photoshop every time. It lets you edit RAW files.
RAW files are a specialized photo format that carries extra information that you won't find in a JPG file, for example. When editing a RAW file, you can change its colors, brightness, contrast, and more without actually destroying any data. You can even add some basic effects, then come back and make changes to your photo any time while never losing the original.
Double Exposure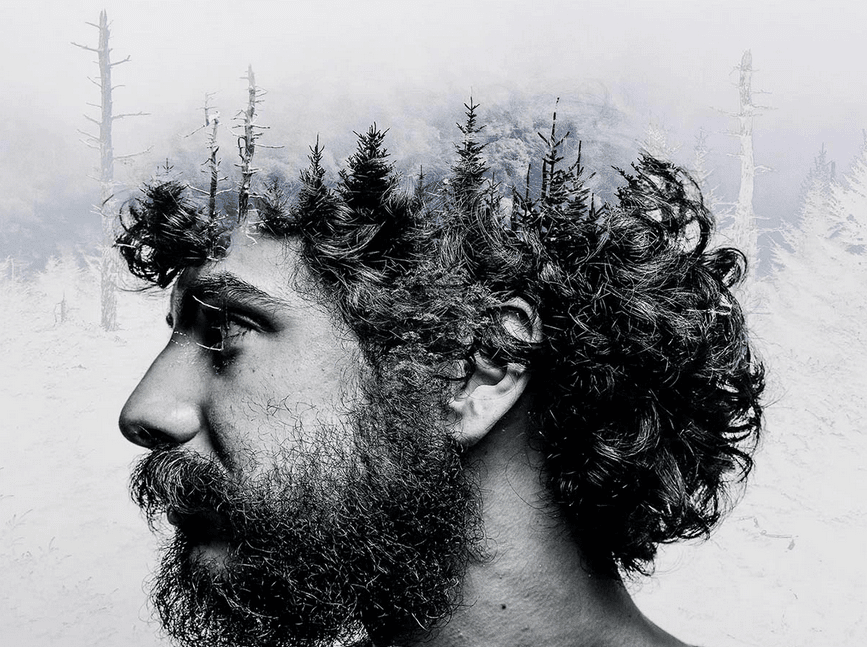 This quick and easy (and free!) smart action allows you to create the classic double exposure effect without needing to use a film camera. It comes with adjustment layers that allow you to tweak the look and colors of your composite image easily.
Texture Anarchy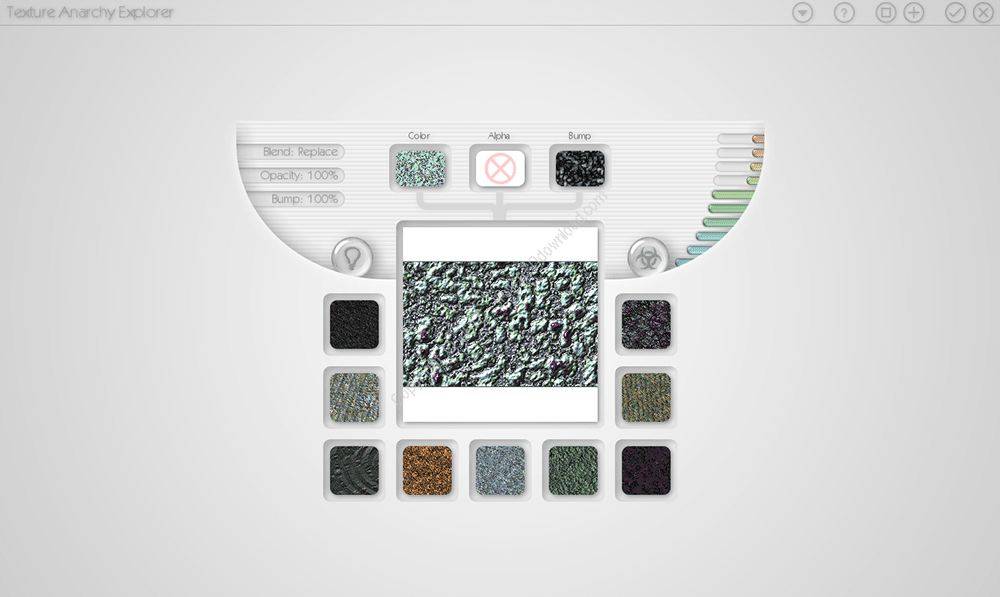 Sometimes you don't want realism, and you need something that looks textured and weird. Something that defies normal, natural color schemes and structures. That's where Texture Anarchy comes in.
If the UI looks dated, that's because Texture Anarchy has been the premiere "weird texture and border" generator for a long-long time. Does it look real '90s? Well yes. But you're the designer. It's up to you to employ some… aesthetic restraint.
Eye Candy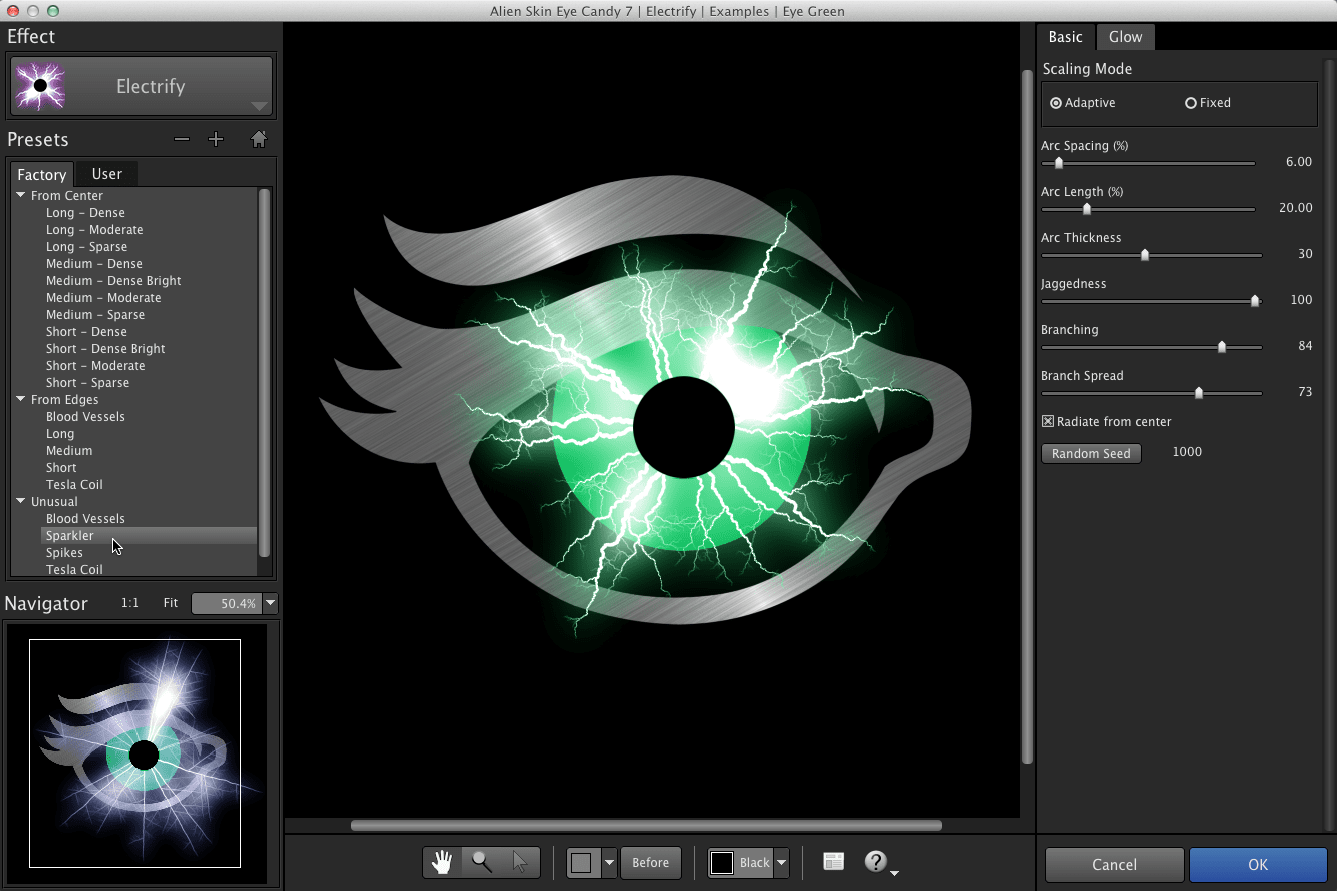 Here's another blast from the past: the Eye Candy filter plugin. It's a set of tools that can liven up your images with over 1,000 filter presets in 32 categories. Now, most of these presets are dated, it's true. But the presets aren't really the point.
The point is to play around and make something of your own by trial and error. You can combine all the effects you want to create one that is uniquely yours. Go on! Tinker to your heart's content.
Filter Forge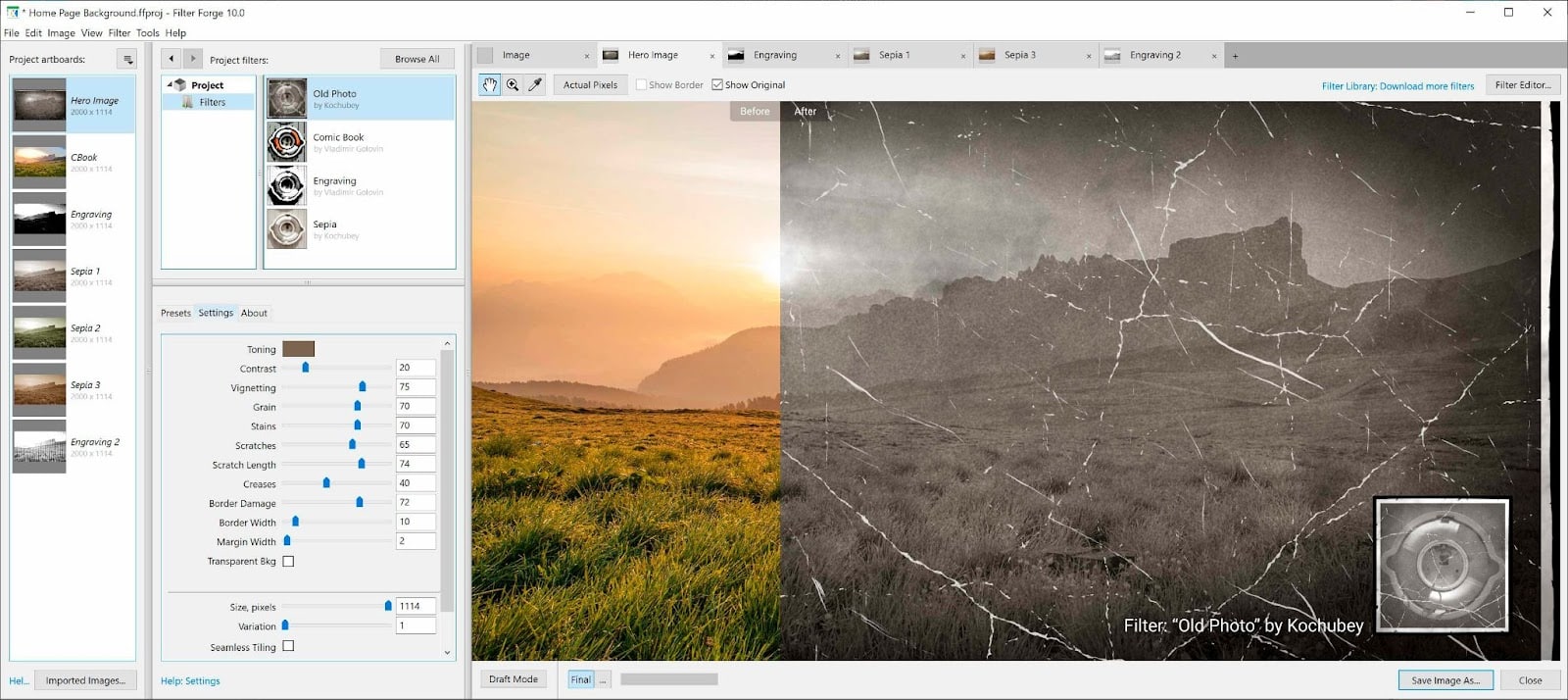 Here's another filter collection, but with a twist. Filter Forge aims for quality and quantity, with over 13,400 photo effects and realistic textures. Just going through all the options could take you a month or more.
But the real kicker is that Filter Forge is just that: a "forge." It comes with tools to create your own set of filters; no code required. I don't know who had the time for that, but the possibilities excite me.
21 Vintage Effects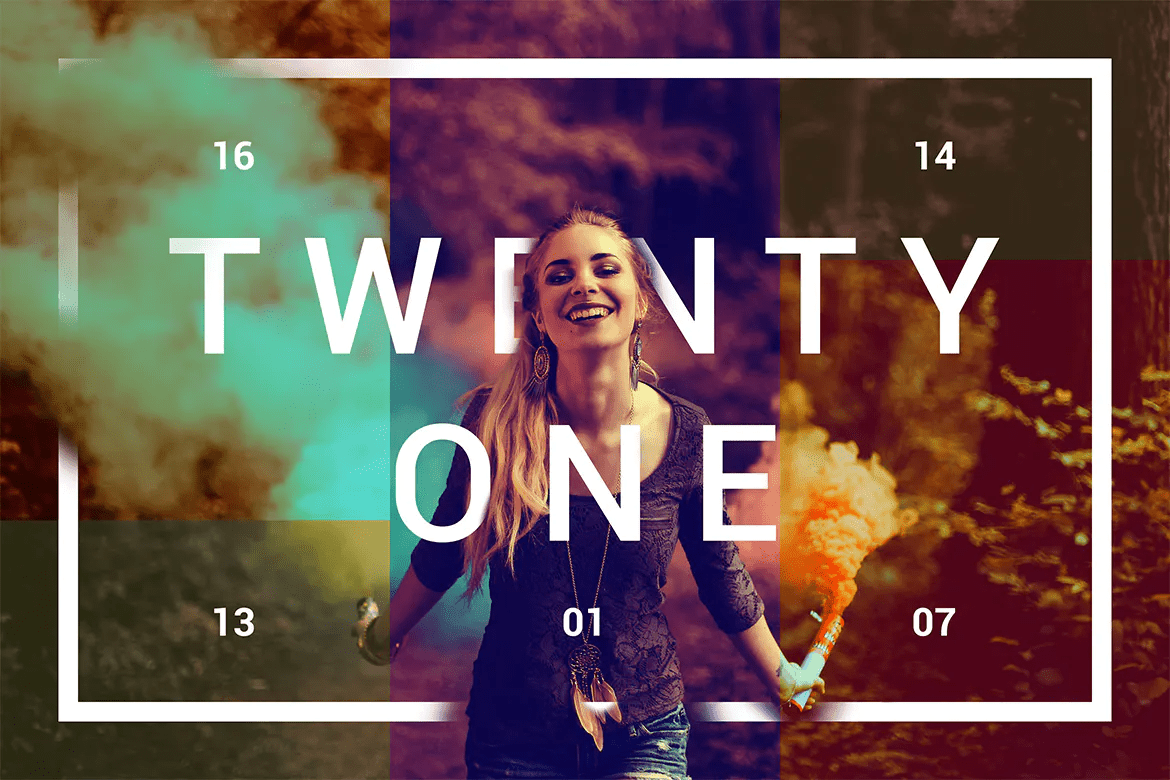 Speaking of retro graphics, you could skip the plugin and use this template file with 21 vintage effects built-in. Okay, it's not quite the same. These effects are specifically for use with photos, meant to make them look old but not so weathered. They still look cool, though.
Old Photo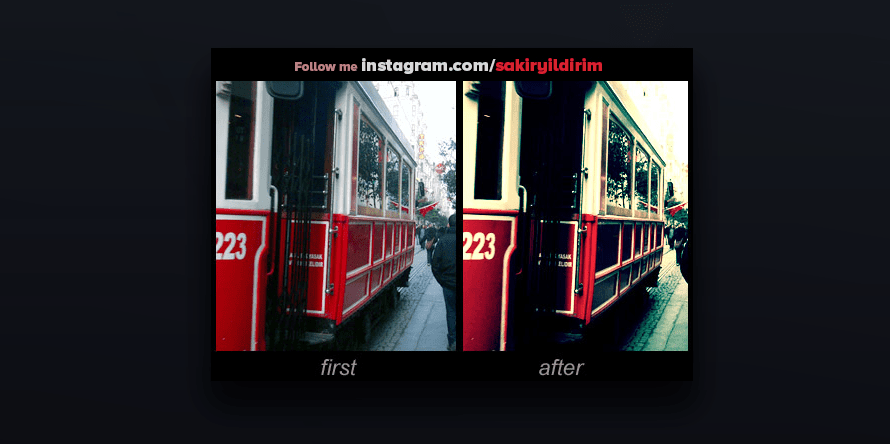 Old Photo is just one simple Photoshop action for making photos look old, but it's free. I find it very hard to argue with "free". God bless DeviantArt and all the people on it.
Blue Evening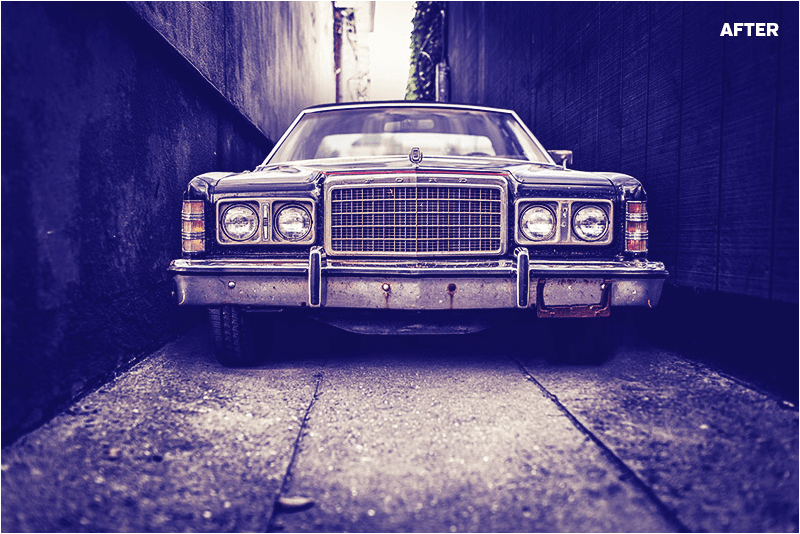 Blue Evening is a free sample from the Touch of Drama Photoshop Actions pack. And indeed, it does add a touch of blue-tinted drama to any photo.
Wanderlust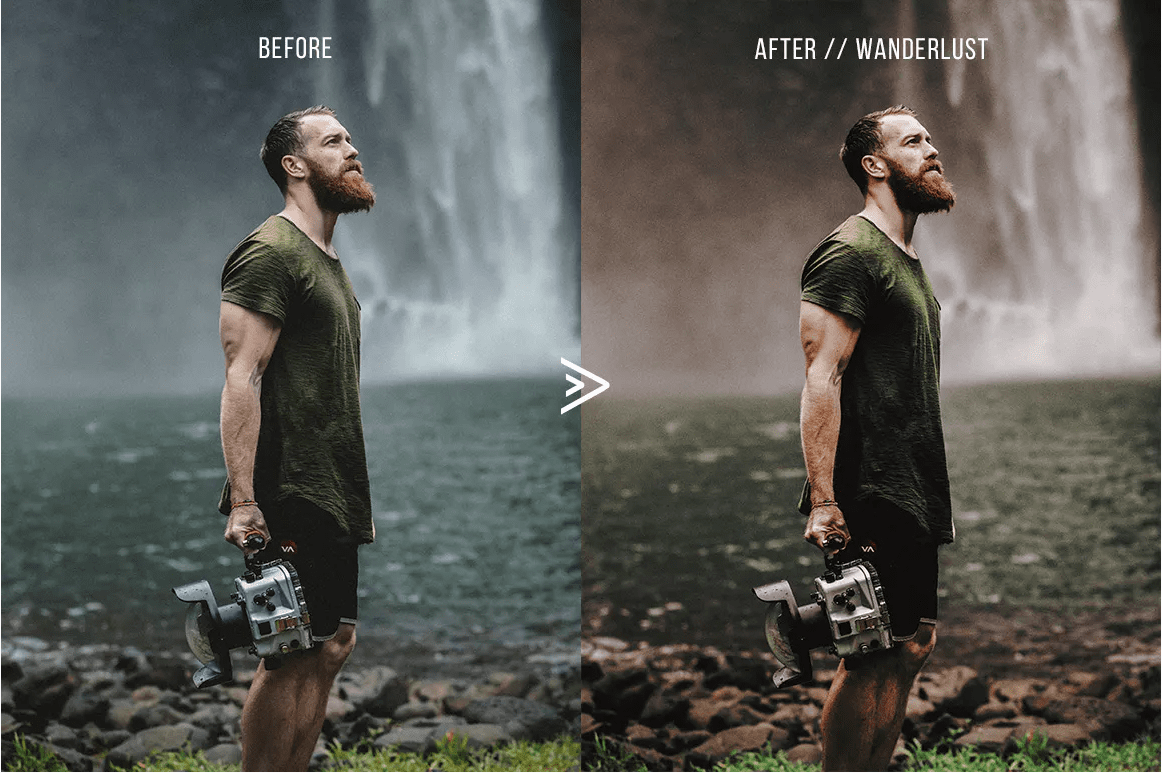 Take a lot of travel photos? Fancy yourself an influencer, perhaps? Wanderlust is a Photoshop action designed to apply a slightly moody, somewhat nostalgic effect to any outdoor photo. It's fairly subtle compared to many other actions of its kind, and I like that.
B&W Effects from Topaz Studio 2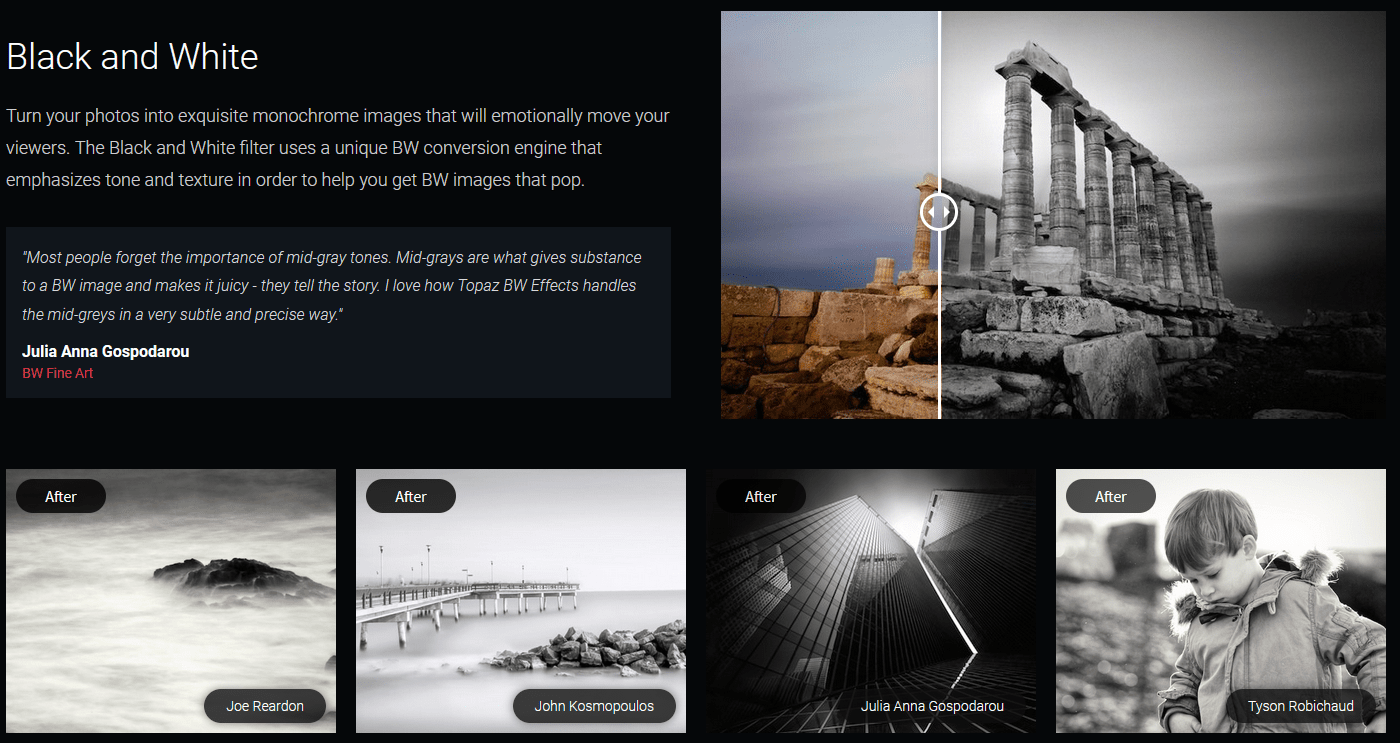 Topaz Studio 2 is a collection of advanced and beautiful photo effects, all of which are good. And well, if you want to use any of them, you have to get them all. That's the deal.
But I wanted to showcase the beautiful black and white effects specifically. These manage to retain a lot of photographic detail, even as you increase the contrast. Simply put, this black and white plugin looks great.
Comic Oil Paint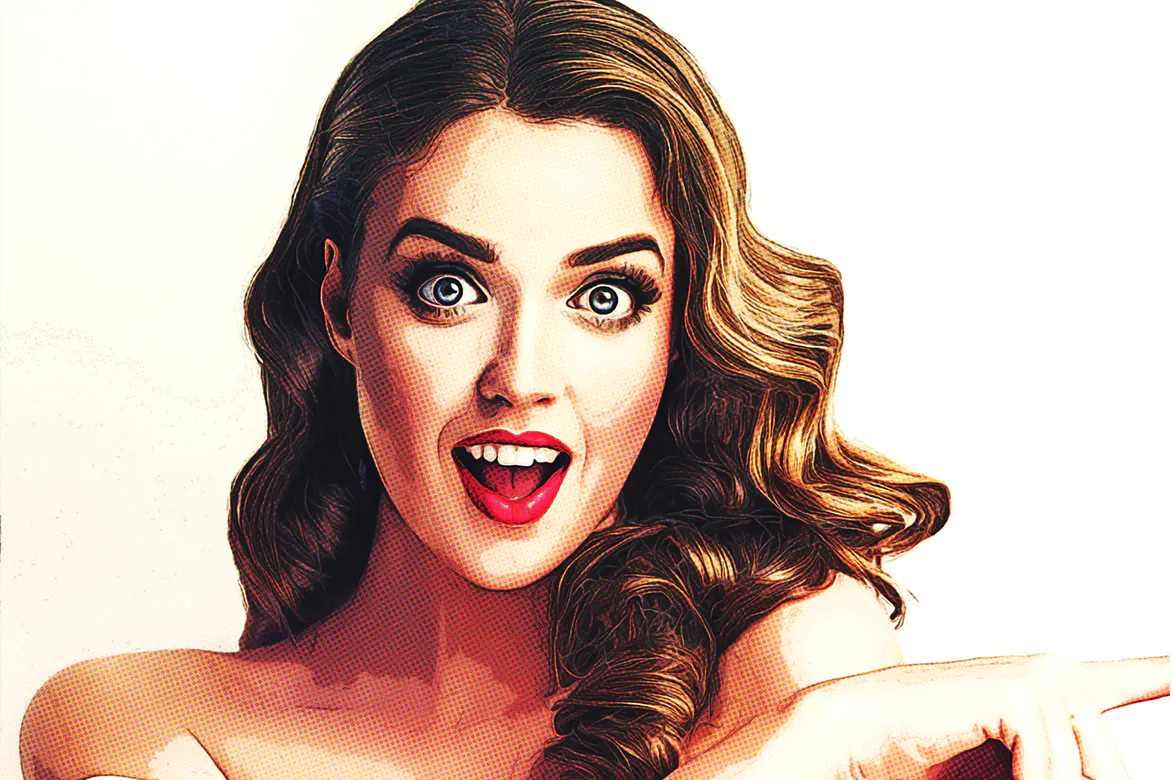 Comic Oil Paint is a simple Photoshop action that can turn any photo into a comic book panel with an oil painting style. But as a lover of comics, I have to say that most effects like this don't get all that close to the original feel.
This one looks great, even if very few comics have ever used oil-painted art. (And the ones that did, didn't look like this.)
Real Paint FX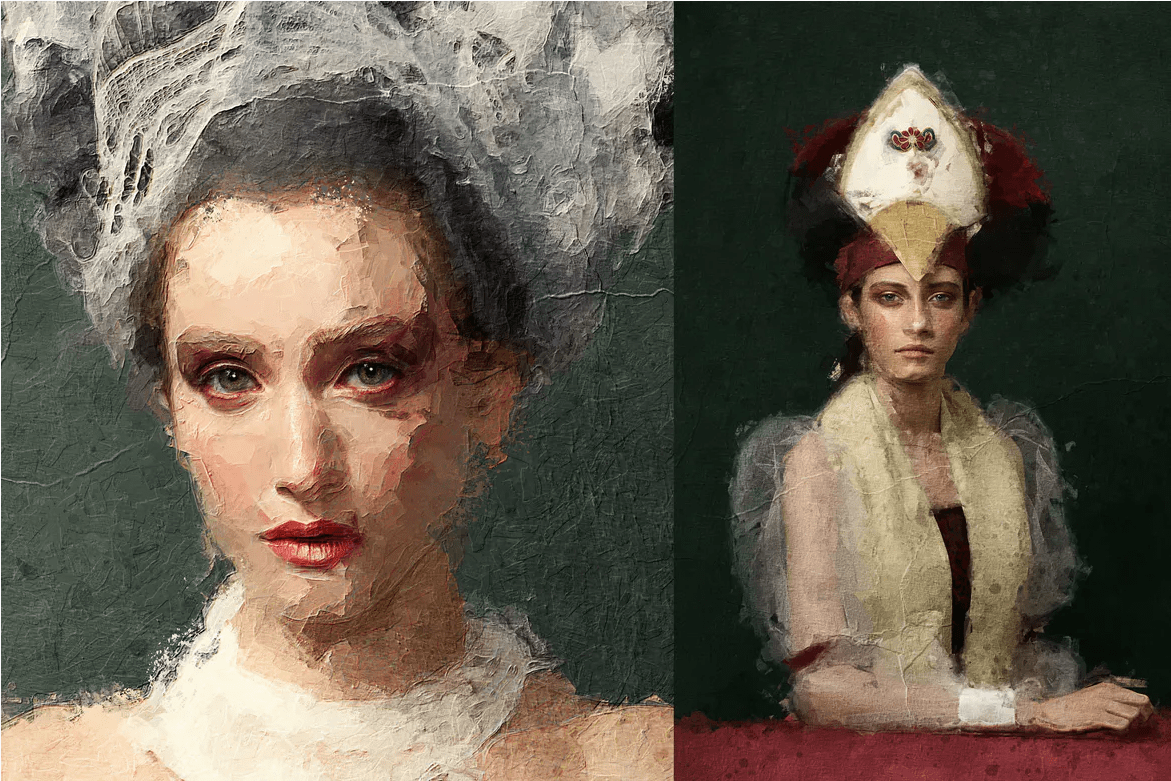 Coming much closer to authenticity, the Real Paint FX action also turns photos into paintings. Just, you know, in a regular painting style… but they look fantastic.
Watercolor Action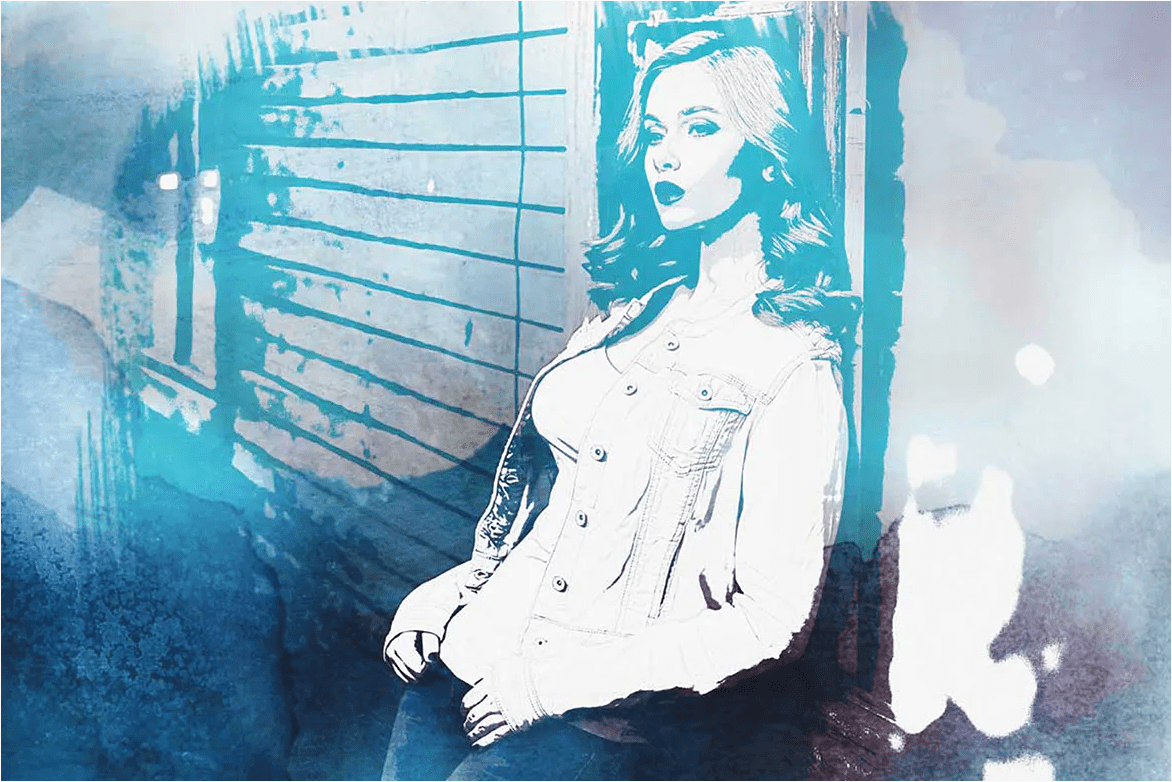 Continuing on our photos-to-paintings theme, the Watercolor action does what it says in the title. I'm betting you can guess the rest. Just keep in mind that this effect seems to amplify an image's contrast, so you might want to customize it a little if things look too washed out.
Real Snow Smart Action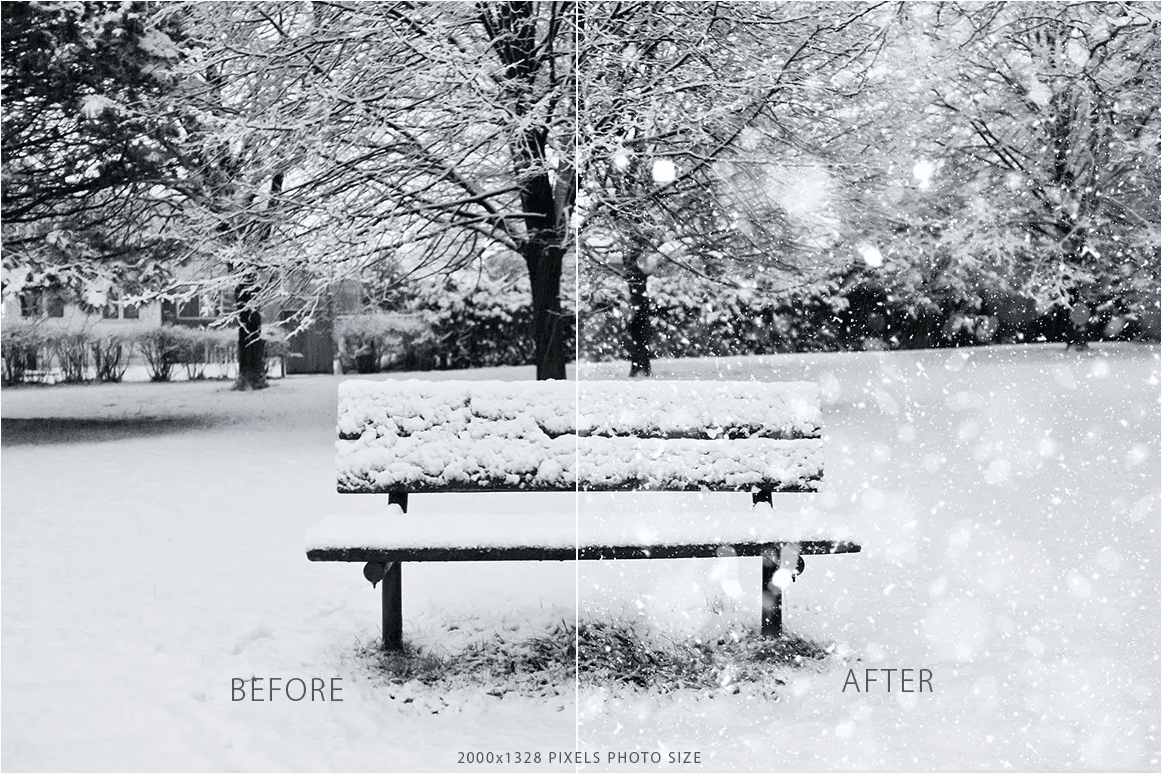 Need a picture to look cold and snowy but don't have any falling snow nearby? This action will fix that for you. A couple of clicks, and you're walkin' in a winter wonderland.
Rain Smart Action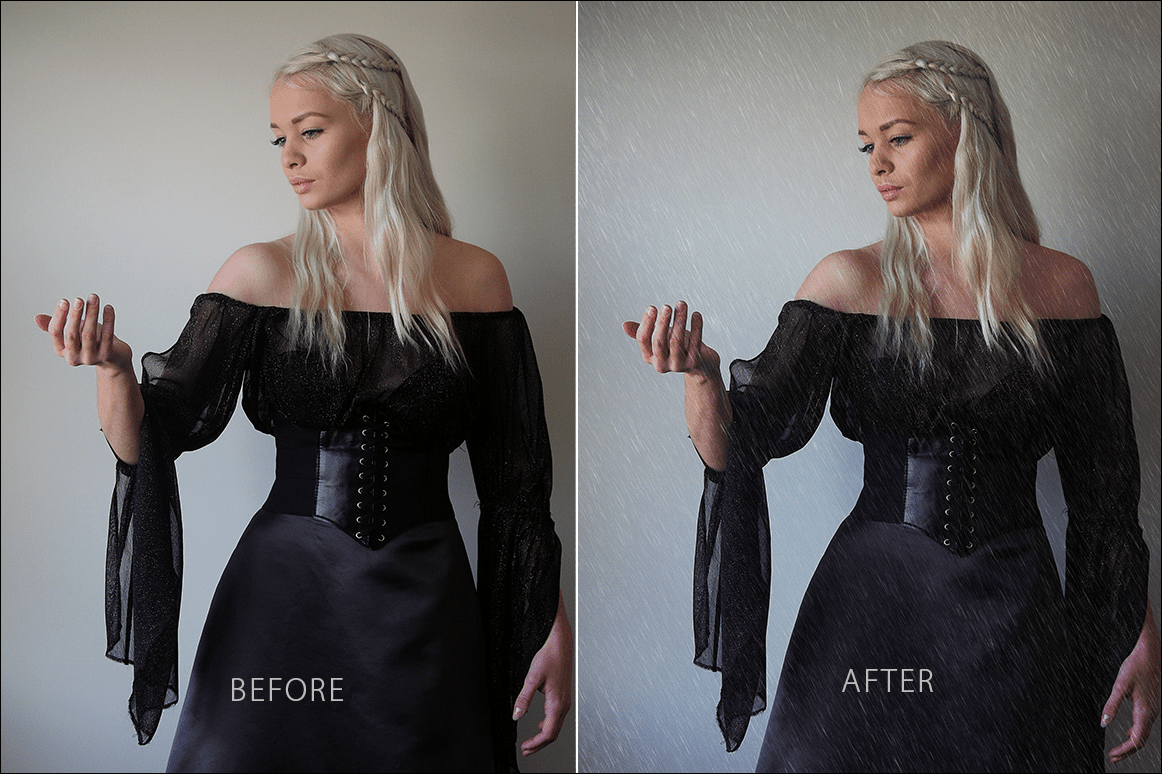 Same deal as the snow action, but with rain. As seen in the example, you can even make it rain indoors. However, as a man with a tarp in his office because of water damage, that doesn't sound so good to me…
Ink Flow Animation Action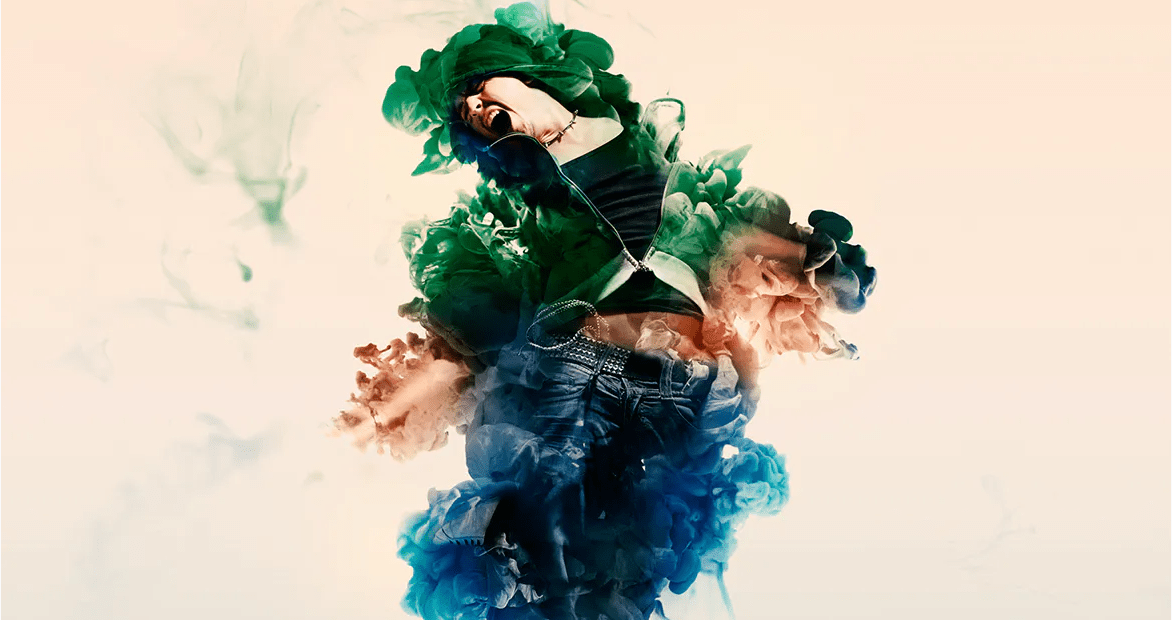 Lastly, we have a fantastic-looking effect that turns people (and anything else you like) into creatures that are… part ink, I guess? Look, I dunno, it just looks really cool. See for yourself:
How to Install a Photoshop Plugin or Filter
There are three different ways to install a plugin for Photoshop, each of them pretty simple. First, you can install tons of plugins and smart actions from Adobe's Creative Cloud marketplace. 
You can access this from the Creative Cloud desktop app. From there, search through your options, click on the one you want, and go. If it's not a free plugin, you'll have to pay up somewhere in that process, but it's simple.
Some of the larger, more popular plugins have their own installers. In these cases, you just download the installers, run them, and follow the instructions. Many will even detect your current installation of Photoshop and do most of the work.
Then there's manual installation. Some plugins will require you to download them and extract (or copy and paste) them into Photoshop's dedicated plugin folder. This is usually located somewhere like "C:\Program Files\Adobe\Adobe Photoshop CC (64 Bit)\Plug-ins". If you installed Photoshop somewhere else… look there.
Conclusion
This is by no means a complete list of all the best plugins, filters, and smart actions you can find. The Photoshop community is huge, with some people giving away resources for free and others making a living by selling them.
But these are the ones I found most interesting, at least for now. Let me know which you liked best. And if you have any plugin recommendations, why not leave a comment?