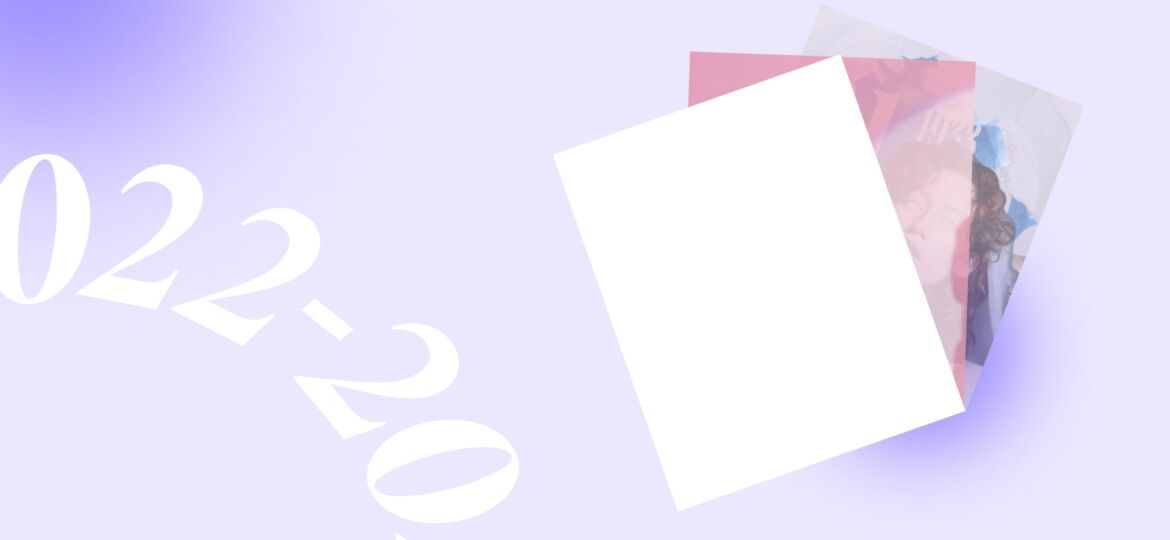 10 Web Design Trends to Expect in 2022
2021 was a crazy year to say the least. Let's pause for a moment to wrap things up and see what the future holds by taking a sneak peek into next year's top design fads. We've selected upcoming 10 trends to spark your imagination.
Scrollytelling is an increasingly popular way to leverage a digital interface and convey an intricate story.
These visual effects strive to captivate audiences, serving them engaging content on a silver platter. Scrollytelling is also referred to as "narrative visualization" — a series of visual elements sequenced together, organized chronologically to convey a specific message to visitors.
Just like the possibility of reading a book at your own pace, websites now allow you to navigate and control their flow in a personalized way by understanding that each user is different and presenting messaging in intriguing ways.
Infrared Mind Body from Texas, US, displays large images and texts that appear via various animations that accentuate their value proposition. Large close-ups, dim-lit images, large-scale typography, as well as soft and smooth transitions, create a sauna vibe in a clean sophisticated way.
In recent years, during the design process, there's been a heavy focus on clean, pixel-perfect, and minimalist designs. So much so, that many designers are discouraged from approaching more visually-complex designs.
Multilayers of content are a way to challenge conventional components that our eyes are used to — like photo galleries and typographical elements that create an immersive experience for telling the website story. This leads to users spending more time exploring a website.
Using the example of General Condition, the common theme of the photos, elegant animation, and black background helps tie everything together, delivering a visually cohesive experience.
Another benefit of this technique is that it makes it easier to put plenty of content in a single section or limited space such as on mobile screens.
Delights have become a staple of good user experience, with today's users coming to expect it in one of its two forms — surface delights and deep delights.
Surface delights include animations, tactile transitions or gestures, microcopy, images, and sounds. Deep delights meanwhile look to ensure all user needs are met, including functionality, reliability, usability, and pleasure. The likelihood of satisfied return users recommending the product or service increases if users experience a deep delight.
While surface delights are great and effective, web design has reached a point where it is not enough on its own. With our current understanding of user needs and habits, a true deep delight is one that is wholesome throughout the entire website. It doesn't only spark momentary pleasure but adds to the usability, reliability, and function of the site.
Airbnb is a great example of a website that offers delightful experiences throughout the entire user journey. Features such as marking the map tags the user has already looked through are not only pleasing but also functional and help the user move faster through the often vast number of options appearing on their screen at once.
But that's only one example. The strict property guidelines Airbnb holds their hosts to (such as the images they post, cleaning standards, and payments and fees) promise a high standard for the user and a delightful, calming sense of security and trust along every step of the way.
The Future Is in Our Hands
We came across a big mix of websites and touched upon a variety of trends — from brutalist typography to soft muted color palettes, creating nostalgia and utilizing high contrast color themes. With the inevitable Metaverse that will dominate headlines in 2022, web design finds itself on the brink of a new era.
Implementing the technologies of Virtual Reality, Augmented Reality, and Artificial Intelligence will soon become essential considerations for web designers. For now, these technologies find themselves making steady headway on mobile applications, yet their foray into the world of websites is only a matter of "when" not "if".
It seems the industry is going through a chaotic process akin to the internet's version of the big bang — a creative cosmos of pixelated energies. At times colliding polarizing design styles and philosophies. While it's important to remember to stay up to date in our evolving world, it's equally vital to pay attention. After all, trends can be evasive choices to go by.
Eventually, if we want our designs to fit their purpose, we need to honestly critique our work, basing our choices on what resonates with our user personas and the type of websites we design.
0