Le Chocolat : Nuts and Chocolates eshop

We developed the new ecommerce for Le Chocolat : Nuts and Chocolates eshop.
The operation "MATSOUKA" was started by Dimitrios and Themelina Matsoukas in 1959. The first store (approximately 15sqm), opened at 38 University Street in Athens, next to the "historic" Hatzichristos Theatre. Today their daughter Christina continues the business with her husband Theodoros Davilas, followed by the third generation, their two daughters Themelina & Konstantina.
For 61 years the company "MATSOUKA" is synonymous with deliciousness, quality and tradition in absolute balance, in the field of nuts, dried fruits, chocolates, confectionery and Greek traditional products, with absolute respect to the customer. From its foundation until today, the company "MATSOUKA" is a pioneer in the processing and marketing of nuts and other related species. Although the company remains purely family-owned, from the small store of 15sqm, it now has 9 retail  wholesale stores, in Syntagma, Kolonaki, Kifissia, Glyfada and Mykonos. It also has two workshops for the processing of nuts and the production of traditional confectionery confectionery, in Athens and Mykonos, such as delights, marzipan, rosés, melomacarona, curampies, cereal bars, almond fudge, pistachio and pine nuts, almond florentines, dips, etc.
Every day they bake and roast coffee, of the best varieties, thus offering to their select clientele the top quality, in Greek, espresso and filter coffee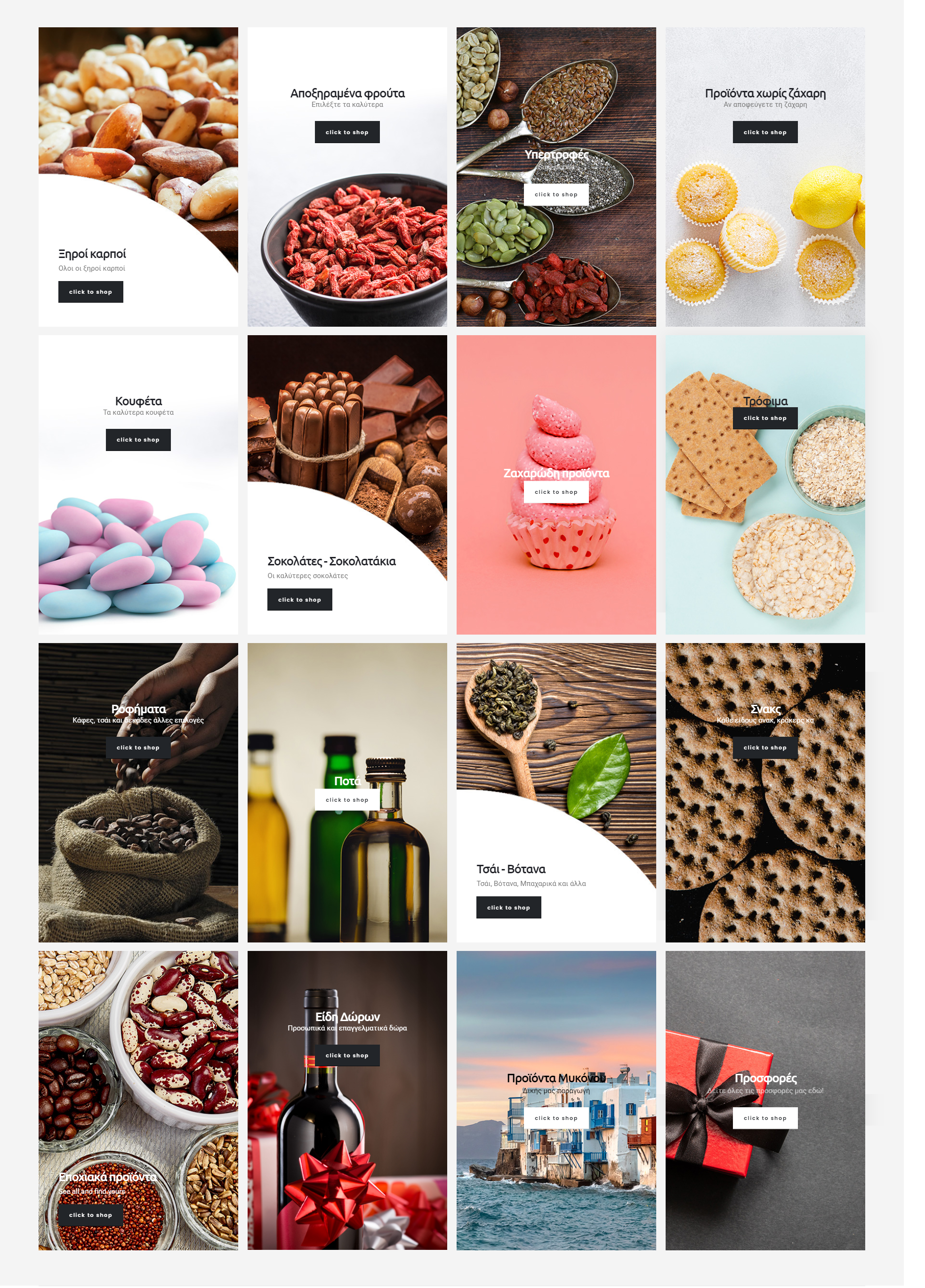 You can buy their products at matsoukastore
#You have a new project? Use this form. Yes, here!
or if you need a new website using funding from ESPA, please subscribe here