People do not buy products or services.
They buy brands they can relate. By providing a unique brand experience, your company will be able to convert potential users into brand ambassadors. See our portfolio
Design Agency. Advertising, Creative Design, SEO. We equip you with the essential knowledge for the growth of your company
Investing in creative design is the key to getting your business to stand out. We believe in personal relationships and close collaborations with our clients. We are specialized on SEO | Android | iOS | Applications | e-commerce | e-shop | News portals | query | Laravel | Magento | Drupal | WordPress | Social Media | Web Design | Youtube | Facebook | Twitter | Instagram | Google analytics | Google Ads | Graphic Design | Web Development | Marketing | Video Production. We are one of the best marketing agencies. We are
Trusted by VIBER, NN, IKEA, INTERSPORT. See our clients
What Clients Say About Us.
BIOLOGICA Nutraceuticals
2023-05-16
Εξαιρετική εξυπηρέτηση, από τις καλύτερες εταιρείες για συνεργασία. Εξειδικευμένο προσωπικό με βάσιμες και πρωτότυπες ιδέες! Ό,τι χρειάζεται μια εταιρεία για το branding, design της και την λειτουργικότητα της.Την συνιστούμε ανεπιφύλακτα!
Nicolas Stefadouros
2023-05-16
True professionals. My collaboration with them was a dream and I strongly recommend them to everyone.
KYRKOS VANGELIS
2023-05-16
Πολύ καλοί επαγγελματίες που ξέρουν την δουλειά και τις ανάγκες του πελάτη.και βρίσκουν πάντα λύσεις!
petros Missirlis
2023-01-27
Άψογη συνεργασία και υψηλή ποιότητα παροχής υπηρεσιών!
Πανος Λαμπροπουλος
2023-01-13
Άψογοι επαγγελματίες.
A 360 advertising agency that helps your company grow using various communication tools and a creative team that really provides the best service !!!
City Connect News
2022-12-31
A valuable asset. Thank you
The secret to designing a strong brand is to fully understand the motivations of your target audience and translate it into a desirable, image. And we will help you with that with a strong brand that will supercharge your growth.
Let us design your company's brand identity, redesign your logo or give name to the business you are going to launch! the Design Agency is the experienced design studio you need.
4-6 weeks duration
Deliverables
Multiple logo design concepts
Custom illustrations and patterns
Color Palette
Typography
Social Media Designs
Brandbook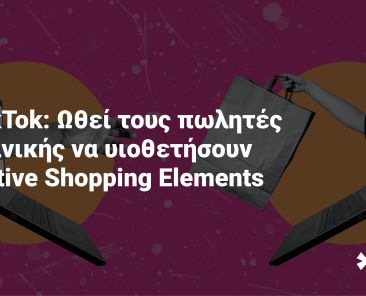 TikTok: Ωθεί τους πωλητές λιανικής να υιοθετήσουν Native Shopping Elements Καθώς συνεχίζει να βελτιώνει την προσέγγιση αγορών εντός της ροής…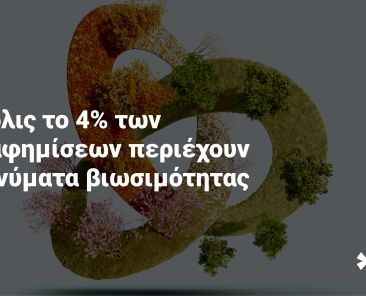 Μόλις το 4% των διαφημίσεων περιέχουν μηνύματα βιωσιμότητας Η CreativeX, μια πλατφόρμα δημιουργικών δεδομένων, παρουσίασε νέα ανάλυση που αποκαλύπτει τη…
Stay in touch recent events